Pack Dracula 4/5
NOTICE: Activation key must be used on a valid Steam account, requires internet connection.
ABOUT THE GAME
---
Pack Dracula 4/5
2 Games in 1!
Enjoy both Dracula 4 and Dracula 5 in one exclusive pack!
DRACULA 4 - THE SHADOW OF THE DRAGON
---
Will you be able to solve the mystery of the Dragon?
A cargo ship carrying a valuable collection of artwork for the Metropolitan Museum of Art sinks. A few months later, one of the paintings resurfaces in Hungary.
THE ADVENTURE
The Museum sends the art restorer Ellen Cross to authenticate the painting. She would never have guessed that this mission would take her all across Europe, on the trail of the portrait of the famous prince of Wallachia, Vlad Tepes.
The young woman is afflicted with a serious illness. From Budapest to Istanbul, she follows the trail of the painting and plunges into a conflict between the first vampire and the "Shadow of the Dragon"—a secret order which dreams of producing a new lineage of creatures, free from Dracula's grasp.
KEY FEATURES
---
High Definition graphics and movies



Original interactive inventory system allows you to combine and create new items



Different puzzles to solve



Sound effects immersives atmospheres and enchanting original musics



Fluid and intuitive Point-And-Click navigation using a 360° engine



Voices and text in 5 languages (English, German, French, Italian and Spanish)
DRACULA 5 - THE BLOOD LEGACY
---
Dare you face the Prince of Darkness?
THE ADVENTURE
Back at the Metropolitan Museum of Art, Ellen Cross finally unveils the Dracula Portrait that she's brought back from Istanbul. This highly prized work is unfortunately stolen during its first night in New York. While tracking the thief, Ellen discovers new information about the Shadow of the Dragon—the mysterious brotherhood that the infamous Vlad Tepes might have been affiliated with.
KEY FEATURES
---
Unique puzzles to solve



High Definition graphics and movies



Original interactive inventory system allowing you to combine and create new items



Captivating atmospheric sound effects and a spellbinding original soundtrack
SYSTEM REQUIREMENTS
---
Windows
Minimum:
OS: Windows XP,Vista,7,8
Processor: Intel Core 2 Duo 2Ghz
Memory: 2 GB RAM
Graphics: 3D Graphic Card - 512 Mb
Hard Drive: 2 GB available space
DirectX: Version 9.0c
Recommended:
OS: Windows XP,Vista,7,8
Processor: Intel Core 2 Duo 3Ghz
Memory: 3 GB RAM
Graphics: 3D Graphic Card - 1 Gb
Hard Drive: 2 GB available space
DirectX: Version 9.0c
Mac
Minimum:
OS: Mac OSX 10.6 or later
Processor: 2Ghz
Memory: 2 GB RAM
Hard Drive: 2 GB available space
Recommended:
Processor: 3Ghz
Memory: 3 GB RAM
Hard Drive: 2 GB available space
Required configuration
Windows
Minimum:
OS: Windows XP,Vista,7,8
Processor: Intel Core 2 Duo 2Ghz
Memory: 2 GB RAM
Graphics: 3D Graphic Card - 512 Mb
Hard Drive: 2 GB available space
DirectX: Version 9.0c
Recommended:
OS: Windows XP,Vista,7,8
Processor: Intel Core 2 Duo 3Ghz
Memory: 3 GB RAM
Graphics: 3D Graphic Card - 1 Gb
Hard Drive: 2 GB available space
DirectX: Version 9.0c
Mac
Minimum:
OS: Mac OSX 10.6 or later
Processor: 2Ghz
Memory: 2 GB RAM
Hard Drive: 2 GB available space
Recommended:
Processor: 3Ghz
Memory: 3 GB RAM
Hard Drive: 2 GB available space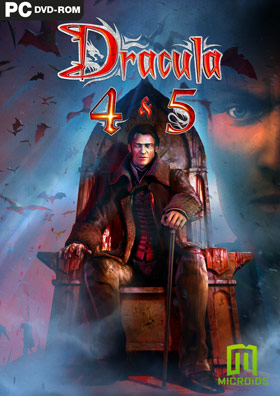 Language:

English

Genre:

Platform:

Vista Win XP Win 7 32/64 bits Win 8 32/64 bits Win 8.1 32/64 bits Win 10 32 bits Win 10 64 bits

Mac OS X

Number of players:

1

Release date:

2014-05-29